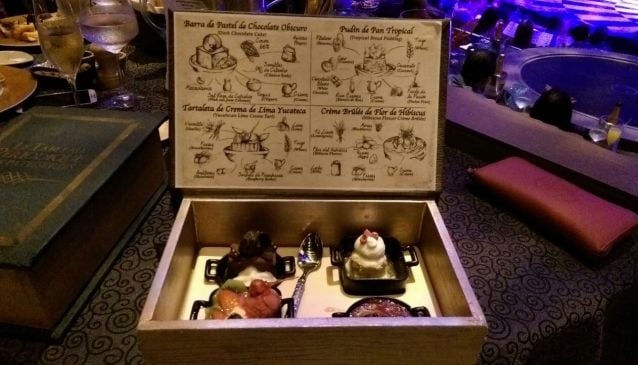 Cirque du Soleil's new home in the jungle
Arts & Culture
Cirque Du Soleil has a way of taking fantasy and acrobatics to the next level, presenting us a new reality and daring our imagination. The world's largest circus company reinvents itself in a new home located at the Mayan Riviera in Mexico. JOYÀ as described by its creators is "a thrilling, whimsical show in which joy, courage and friendship conquer all".
The show is the result of a bold partnership between Cirque du Soleil and Grupo Vidanta, a developer of world-class resorts, fusing fantasy and entertainment, AND food in this lush destination. Gastronomics actually play a huge part in the whole experience. The actual show is 70 minutes long, however for the Dinner and VIP packages the experience begins 1-hour before the show.
The VIP dinner package, being the most exclusive one, offers the very best table plus an intimate and exclusive dinner and the show. Premium champagne paired with the chef's selection of savoury bites.
Billed as an "intimate theatrical experience," JOYÀ features a custom-designed theater in the middle of the jungle. Audience members will be entranced by the signature Cirque du Soleil style while dining on perfectly executed meals. Cirque's President, Daniel Lamarre said JOYÀ was created to show " the heritage and culture of Mexico ".
JOYÀ delivers an unforgettable show that combine circus acts with the natural and gastronomic attraction of Mexico. It is a fresh and intimate experience, different to what you might have seen in other Cirque's resident shows in Las Vegas.
The show is suitable for the whole family, however it might be best enjoyed by couple as a romantic dinner & show. Don't miss it!